"I learned to start asking for help. I learned to start saying no. I learned to start saying yes to what mattered to me. And I learned to honor that inner voice." - Hannah
Introduction:
Have you ever felt like your career was overwhelming and that walking away seemed like the only solution? As a busy professional in tech and mother of two young kiddos, I've experienced that same feeling of exhaustion and the intense demands of my career. I've fantasized about escaping it all just to catch a breath.
I discovered that the job isn't necessarily the problem.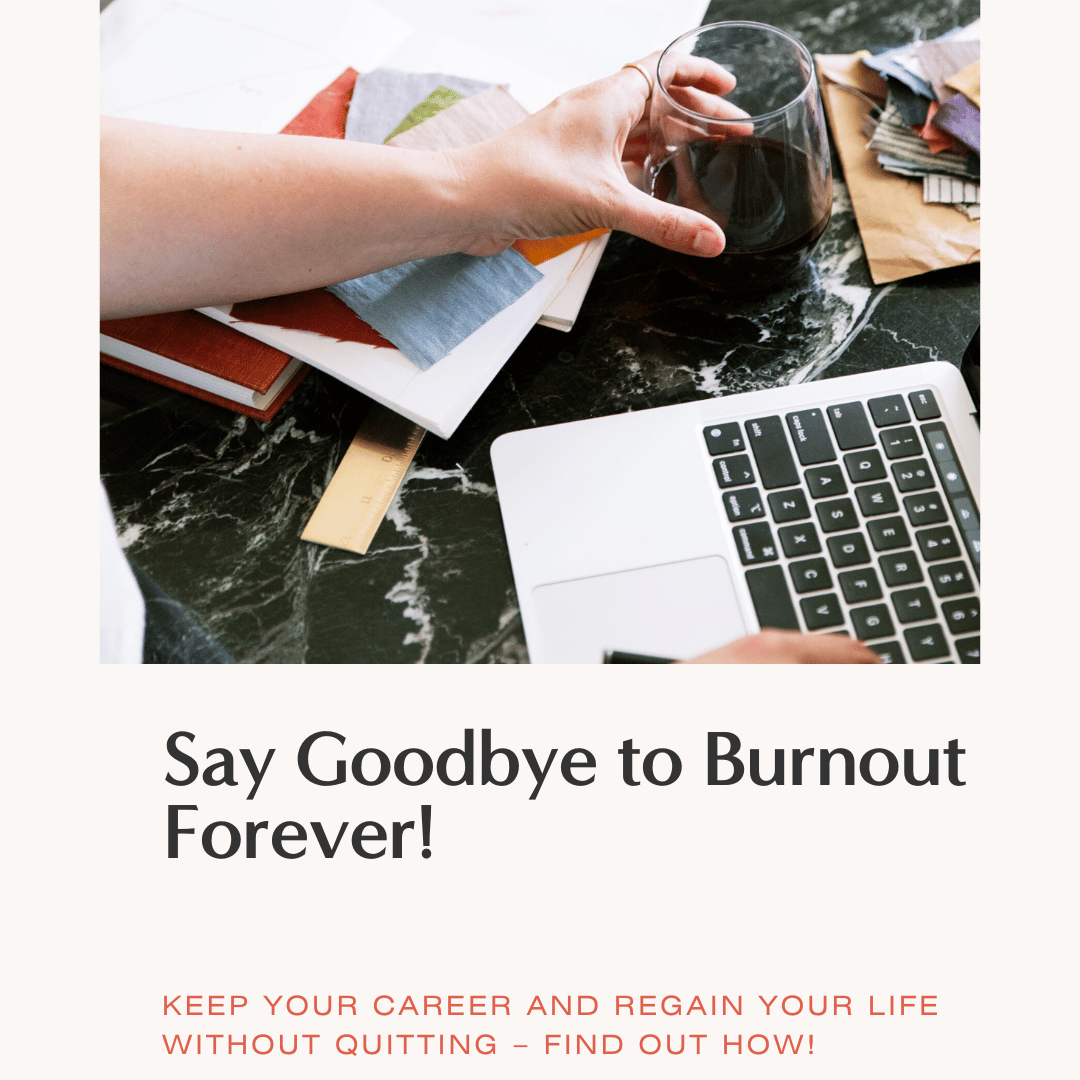 With that said, here is my journey from burnout to balance and my methodology to help high-achieving women reduce their hours by 20% while finding fulfillment in their personal lives! 👊
The Harsh Reality of Burnout:
Women are experiencing high levels of burnout.
These statistics highlight the urgent need for addressing burnout amongst women.
From Burnout To Balance:
I've managed to burnout multiple times. Both as a Holistic Health Care Practitioner and as a UX Designer. In my last burnout, 8 years ago, I hit a wall - hard. I was stuck in the thick, suffocating fog of burnout. It wasn't just about work, although that was a big part of it. It was more than that; it was a multi-faceted burnout, a combination of career burnout, parenting exhaustion, and health fatigue.
I couldn't get out of bed for weeks.
And I overcame it without quitting my job or burning it down.
I've been able to:
Cut my work hours by 20%

Land a better job, get promoted, and now make 75% more

Spend quality 1:1 time with my kids every night

My marriage took a positive turn

I even dropped 50 pounds
Every part of my life transformed. That's why I'm here today, ready to share what helped me reclaim my life.
I dedicated myself to understanding the root causes of burnout and finding a solution that didn't involve sacrificing my career. It took me years, consulting therapists, health coaches, reading countless books, and becoming a certified coach in health and life coaching.
I gradually developed a holistic methodology that focuses on balancing time and energy in a completely different way.
Now, I've bundled up my diverse background into one holistic solution that works.
A New Approach:
The key to overcoming burnout lies in shifting our mindset and reevaluating our priorities. Instead of trying to do it all, we need to step into alignment with our own values and double down on authenticity. My methodology teaches high-achieving women how to cut down their hours by 20%, regardless of their industry. It is about finding harmony between work and personal life, even if the latter feels nonexistent.
I understand that it may seem impossible to achieve such a balance, especially when you're immersed in a demanding job. Trust me, I felt the same. But through my research and experiences, I discovered that change is possible.
Embracing Freedom, Time, and Balance:
By implementing the principles of my methodology, high achieving women can regain control over their lives and create long-lasting balance. It involves making intentional choices about how we spend our time and energy, focusing on self-care, and setting boundaries. It's about working smarter, not harder.
The balance that we crave needs to happen internally, before we'll see it in our work and our home life.
Conclusion:
Burnout does not have to be the end of your career or happiness. Through my journey of burnout and rediscovery, I have developed a methodology that empowers high-achieving women to cut down their hours and find fulfillment in both their professional and personal lives. Remember, you don't have to walk away from your career to have a peaceful, balanced life. If you're tired of the exhaustion and demands of your job, it's time to consider a different approach.
Ready to take control of your career and life?
Join my free masterclass "End The Burnout" today and together, we'll explore new skills and knowledge. Don't miss out on this opportunity to embrace freedom, regain your time, and find balance. Let's create a life that allows us to thrive.
Click here now to start your journey towards serene success.